Shamanic Rituals
I offer single, tailor-made individual shamanic ceremonies for those who want to refresh
their lives and connect to their deepest intentions, or we can work on specific issues to bring healing, clarity and a sense of release.

For those who wish to work on deeper, more sustained levels, I also offer a personalized
series of six shamanic training ceremonies.

Please contact me if you are interested in a group shamanic workshop or event.

More information about my foundation course for Shamanic Journeying can be found here
For more information on my shamanic work in general, please click here.

Click on the links below to access the relevant section.
Individual Shamanic Ceremony
I have been performing early morning energy connections through shamanic and chi-based practices for nearly 25 years and have led shamanic rituals for the last 20 years.
Clients have found these shamanic rituals to be a profound experience, facilitating a
return to simplicity and clarity and imbuing them with a sense of refreshment,
vitality and renewed purpose.
Do you wish to refresh your life and reconnect to the magic?

Do you wish to create more space and time in your life?




Do you wish to feel more abundant and purposeful?
An individual, personalized shamanic ceremony with me is an opportunity to step off the world, to get off the hamster wheel of necessity in order for you to move into the space and time that is always available to you. In this available time–space, you will recalibrate your energy field and set a new intention for your life.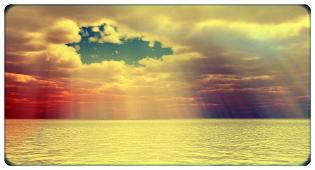 The shamanic ceremony I offer is a special and powerful rite that enables and supports you to set intentions and to change in accord with your intent. The ceremony is a powerful reminder of the abundance of time and space.
This shamanic ceremony, empowered with intent, sets a powerful charge in the subtle body that unfolds over the following 24 months as the energy works its way into your manifest experience.
The ceremony can also be designed with an emphasis on healing, specifically on the release and dissolution of old hurts and blocks—ideal for those who have been struggling for some time with reoccurring emotional wounds.
The session takes place early morning on Lamma Island* and includes breakfast on my roof terrace. Allow a minimum of three hours with me. Clear the rest of your day as much as possible in order to enjoy being in the general state of blissful emptiness that the ceremony conjures.
The session starts as soon as you have booked and you will be given some simple tasks to perform beforehand.
Cost: $HK2,400
(* Also available in England once or twice a year. Please email me for details of dates and locations.)

"In the last few years my colleagues and I have had several sessions with Laurence
and we have undertaken various shamanic events with him. The effects have been astounding in many areas. Our business has grown; we have been focused and happy,
with a clarity that we were otherwise unable to achieve. I have introduced
many friends to Laurence and they have also been delighted with his insights.
I strongly recommend Laurence as someone with a very special gift."
Kevin Alderton, Director and CEO of Kevin Alderton & Team Accountants, Newhaven, UK

Shamanic Training Ceremonies

Shamanic Foundation Course
This six-part series is designed for anyone who needs to reinvigorate and feel more deeply connected to their life. You will learn to summon energy for protection, healing, guidance and transformation, as well as develop a relationship with your guides.
We start the process by learning about the shamanic worlds and the nature of shamanic journeying. You will discover how to journey to the Lower and Upper Worlds in sacred ceremony and how to work in the shamanic realms. To create a foundation for your shamanic work, you will evoke sanctuaries, where you will meet and connect with your Power Animals and your Master Spirit Guide.
In some instances, you may need to connect to other specific guides who have particular functions, depending upon your own requirements.
I provide the framework and energy for your journeys by using specific and safe evocation, repetitive rattling and vocal sounds.
The six-part personalized series is allied to the events unfolding in your own life and your own intention.
Cost: Special package price of HK$8,800 for the programme of six sessions, ideally once a week, but can be extended over three months. Available only on Lamma Island.

Please note: The best time for the process is early morning and it would be most beneficial if the rest of your day is as empty as possible.
Shamanic Intermediate Training
This intermediate series of six sessions is specifically designed for those who wish to continue their shamanic training over a longer duration. The focus here will be on a specific spiritual intent, such as:

Personal healing;
Reading the Akashic Records;
Developing your own healing techniques;
Learning Earth healing;

Meeting the Council of Elders for ancestral healing; or
Finding a greater sense of purpose and empowering your vocation.
If you are looking to build a creative and benevolent business, these ceremonies can also be used to develop and empower your brand.

The nature of the shamanic work we do together in the intermediate training is directly connected to your own life situation, conditions and authentic needs.
Cost: Special package price of HK$8,800 for the programme of six sessions, ideally once a week, but can be extended over three months. Available only on Lamma Island.
Please note: The best time for the process is early morning and it would be most beneficial if the rest of your day is as empty as possible.
Advanced Shamanic Practitioner Training
For those who wish to develop a serious shamanic practice that is fully integrated with your daily life, please email me for more details and to discuss the options.

'Thank you Laurence for this journey you are so expertly guiding me on in our six-part shamanic training ceremonies. I am finding this full of such beauty and richness.
I cannot imagine a better teacher or guide and I feel safely held in your hands.
Laurence, this is really an area of expertise for you—such a gift. I feel very lucky.
I am also appreciating talking with you, your great wisdom, connected to your knowledge, connected to your heart, connected to being a bigger-picture thinker.'
Amanda Holroyd, Hong Kong
'Laurence's series of workshops of 'Claim your power: Own your time and space'
are undeniably unique. The workshops combine his broad and consolidated teaching
of the Enchantment Principle, Mayan astrology and calendar, shamanism,
the cycles of nature and energy practices, and are rich in both content and energy.
I attended the workshops in 2013 in response to my heart's calling, and received brilliant insights and excellent healing for this and some other lives that resonate with me.
The workshops have assisted me to gain the psychological readiness and spiritual tools
to better connect with nature, and to remember my path of evolution and sources
of fear of power. The shamanic and energy practices of the workshops have further
led me to regain my sense of inner authority, and understand my true calling.
I highly recommend the workshops to anyone—especially to those who are in
life transitions.'
Asha, Founder of Karma Consultants, Hong Kong
Contact: Laurence James Lucas ljl.lifechanges@yahoo.com

Shamanic ceremonies and training sessions are available on Lamma Island, Hong Kong. Please contact me for details of when I am in the UK.

© Change Your Life website, copyright Laurence James Lucas; August 2009; updated March 2016.

Website design: Bluelotus Enterprises