Finding the time to change
Are you ready to change? Is it time for you to change?
Individualized programmes that help you approach life consciously and creatively, in alignment with your life purpose, your present situation and the energy available to you right now.
We are living in an epoch of such enormous change and flux that we now require a far more sophisticated understanding of how the turbulent energies are affecting us.

I have made a prolonged study of time and how it is allied to the different levels within our psyche. Based on decades of personal experience and intense research, I have mapped how our relationship with time and space is tied to consciousness, culture and intent.
Our experience of time (and space) is becoming more complex; many of us can feel 'the shortage of time'. The memes of 'time is money', '24-7', 'on the hour every hour', 'the clock is ticking', 'winners keep up', 'breaking news', 'the city that never sleeps' and 'the bright lights of the city' are all product of but one level of our psychological, cultural and evolutionary development. That level of development is tied into the physiology of adrenalin and is now in crisis, as we as a species are attempting to shift to the next stage of culture.
My lifetime thesis, known as the Enchantments of Life, is a map of the evolution of consciousness that enables us to differentiate the various ways we engage with time and space.
I offer one-to-one individualized programmes on Skype—and in person here in Hong Kong—that enable you to tune into, follow and navigate your different rhythms (time and space frequencies). Becoming actively aware of the connection between the time frequencies of the different levels of your psyche with the world around you will encourage a creative approach to your life. Utilizing astrology, shamanism, psychology and the Enchantments of Life, the Life Change Facilitation process will enable you to consciously connect to who you are and how you operate, as well as the timings and opportunities for change.
Read more about the Life Change Facilitation programmes here,
on my new website laurencejameslucas.com
Change Your Life with Laurence James Lucas
Change your life because you really want to, need to or are being forced to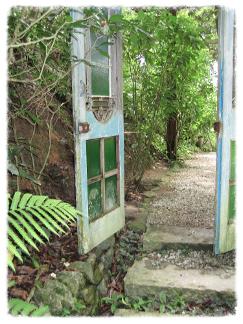 Are you looking to change your life? Either because you really want to, need to or are being forced to?
We all go through periods of life change, both minor and major. We all undergo various rites of passage or transformation in our lives. I call these Enchantment shifts, or the evolution from one level of consciousness to another.
During these times of transformation, our life seems to be closing down—but it is actually an opportunity to grow and evolve.
I can help you during these times of transformation and change. I work with individuals and groups, offering a variety of consultations, programmes and workshops that will enable you to:
Understand the changes, challenges and opportunities that exist right now in your life;
Become conscious of your life purpose;
Gain clarity about your internal world, your emotions, feelings and thought patterns;
Deepen the awareness of the immanence of Spirit in your life;
Amplify the Soul's perspective;

Be more empowered in the external world;
Recognize your relationship patterns and the reasons for them;
Enhance your appreciation of your relationships; and

Know the timing and meaning of specific energy shifts that will give rise to opportunities and important events.
"My consultation with Laurence allowed me to uncover my divine purpose for this life.
Everything that was said in the session resonated so deeply,
and to have my purpose uncovered like that was extremely empowering since
it has allowed me to flow with the tide rather than against it.
I cannot recommend Laurence highly enough if you wish to step onto a path of
self-fulfilment. His approach is informal and is very much a two-way process.
His preparation is thorough and combines a high level of intuition
with an extraordinary knowledge of astrology."
Francis Eliot, Hebden Bridge, UK; returntoinnocence.org.uk
Personal Consultations
You can get wonderful insights into your astrological birth chart from computer-generated reports, but none of this replaces the energy that is brought to focus upon your life in a personal consultation. The face-to-face dialogue during a consultation brings some of the unconscious truths of your life to the surface, activating the organic creative process of life within your subconscious.
A personal consultation stirs the soul and refreshes the consciousness, quite simply because the conversation goes directly to that which has the most relevance; it frames the issues in the context of your story and its timeline and connects your life to a sense of direction and purpose. The way I work takes you backwards and forwards in time to reveal more of your present situation.
It is never really true to say that you have had your chart 'done'—that is like saying you have already lived your life. It is true that a natal astrology chart shows the template of your life—but the chart is actually a dynamic and living hologram.
The interaction between the planets as they were positioned at birth and where they are now (the transits) is the astronomical data that corresponds to the unfolding experience of your life. The symbolic nature of astrology reveals an implicit order of destiny based on the preset intention of the soul before birth, yet most importantly we find that there is a large area of free will within the map.
Add to this are the proverbial crossroads of life, during which time we do indeed experience major life changes and where the largest parameters of free will exist.
I have been giving astrology consultation for more than 20 years. I am available in person in Hong Kong right now and on Skype all year round.
"Laurence is a Master of his art, a visionary astrologer. If you want to know how your relationships will go or how your finances will fare—read your horoscope in a magazine. If you want to know why your soul is creating these experiences and also get revelations about the deeper processes at work in your life, seek out Laurence."
Ursula Avins, Aphrodite's Rocks (online New Age shop) and Healer, UK

"Laurence draws upon his own deep experience of life to help you find a context
and relevance for your life in the maelstrom of modern existence. His model
offers you a greater understanding of the big picture."
Melanie Gambrill, Accountant & Spiritual Networker, Worthing, UK

"Laurence's fascinating interpretation and uncanny intuition has been invaluable
to me over the years. I consider him to be amongst the most talented
and inspired astrologers in the world today."
Annee Madelaine Mannall, Publisher of StarDrum Books and Events Coordinator
for Great Mystery; UK
Your Adventure of Transformation
If you really want to change your life, the best way is to undertake an ongoing exploratory adventure of transformation and deeper understanding; a quest that helps you become more truly who you are. Working with someone with whom you feel a resonance on this journey is the most effective way to achieve a true transformation.
What I offer you is my skill in understanding and listening to what you are really saying and what you really want. I see through the white noise to hear the truth you already know, but think you do not...
Utilizing astrology for the background map of your psyche, I am able to see the timing and nature of the energy you are working with, ensuring the process is effective and our time together efficient.
Are You Ready to Be More Creative and Proactive with Your Life?
The consultations and programmes I offer are ideal for those who have already gone through the therapeutic search to some degree and who do not want to get stuck in laborious processing. You will benefit most if you are committed to change and have the willingness to invest your time and attention—and of course some money—for an extended series of sessions with me; this will also involve some creative tasks between our meetings. I offer consultations, rather than 'readings'; sessions with me are two-way, highly interactive explorations in which you organically experience breakthroughs in understanding and revelatory awakenings about your life.
"I've watched and participated in the evolutionary work of Laurence James Lucas
for over a decade and a half. Laurence has been to my life a wake-up call, a call to arms, a reminder of the magical vistas, the lenses and Enchantments through which we view the world we live in. We are the co-creators of our own existence and all that
we experience. We are the dreamers and every day we strive to slowly awaken.
I would highly recommend you spend the time to participate in the ideas of LjL.
You have nothing to lose but the illusion of your own limitation."
Neil Kilburn, London
Contact: Laurence James Lucas ljl.lifechanges@yahoo.com
I am available most of the year in Hong Kong and from my roof terrace on Lamma Island; I am also in London twice a year. International clients work with me on Skype and email.
© Change Your Life website, copyright Laurence James Lucas; August 2009; updated March 2016.
Website design: Bluelotus Enterprises